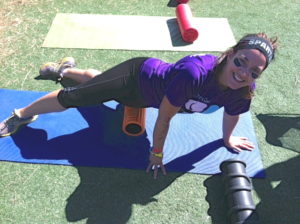 Body In Balance is now offering foam rolling classes.
In this workshop you will:
Find multiple stretching techniques to use the foam roll for recovery before and after vigorous workouts.
Limit soreness and tightness by increasing blood flow and flexibility.
Learn ways to correctly use the foam roller to better prevent injuries or rehab an existing injury.
Learn how to roll out sore spots and you'll decrease tension and eliminate the sore spots. Healthy tissue shouldn't be painful.
Dates: Wednesdays: November 13, 2013;
December 18, 2013; January 15, 2014;
February 12, 2014.
Where: Life in Balance, 76 County Road
Mattapoisett, MA
Time: 7:00pm – 8:00pm
Host: Jessica Cavaco, LMT, CPT
Cost: Drop in $12 or Purchase 4 classes
for $40